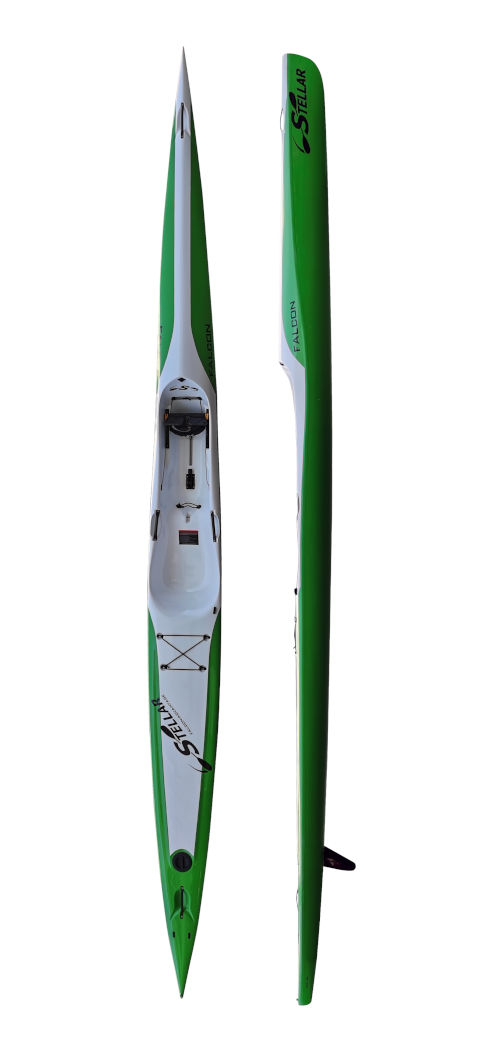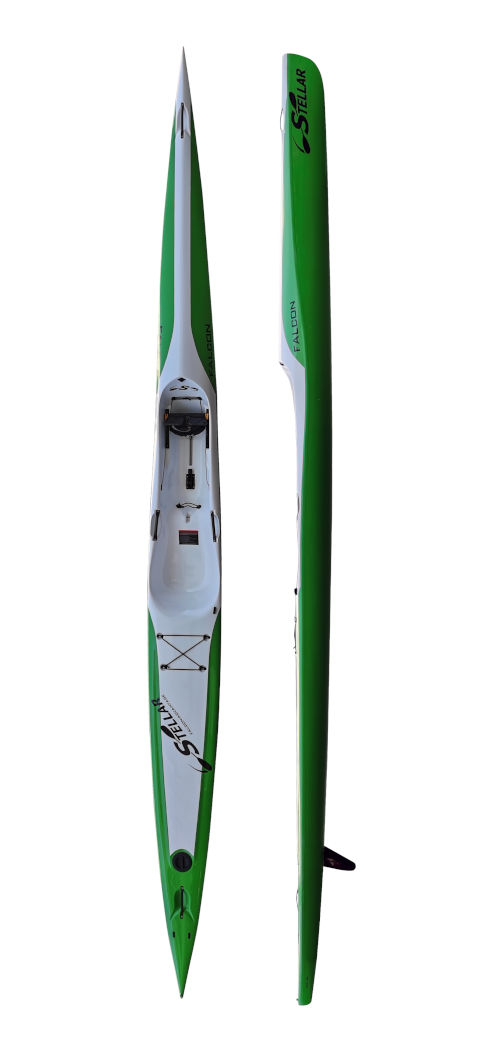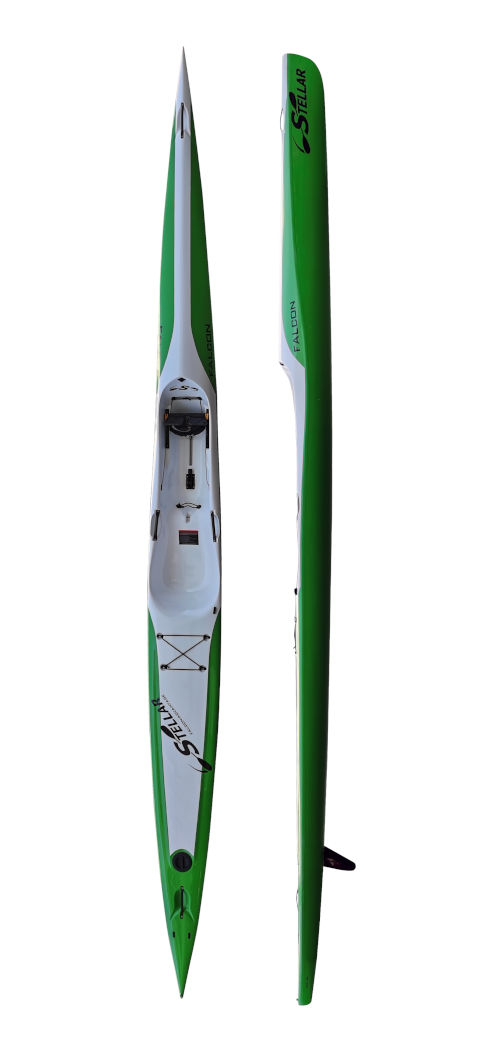 Stellar Falcon
Sale price

$5,495.00

Regular price
The Falcon surfski features an improved rocker and stern fairing which provide high stability and low wetted surface area.  This results in a boat that is fast on the flats and agile in the swell.
The 3rd generation seat has a very rounded back to eliminate hot spots and increase rotation. A comfortable seat and reliable stability allow for a more powerful stroke. If you want a surfski for all conditions – this is it!
Weight (build descriptions)
Alpha - 24.5 lbs

Excel - 25.6 lbs

Multi-Sport - 34.2 lbs

Advantage - 32.4 lbs

Dimensions
Length: 19.6' 
Beam: 18.7" 
Depth: 13.39" 
Paddler: 5' - 6' 3" 
Capacity: 245 lbs 
Bob's review - This is my go to ski for any conditions since I got my Falcon in November 2021.  
Stability - I really like the feeling of the surfski, the roll is very predictable.  Some ski's have a very high primary stability and keep you in the straight up and down position, others seem to fall off center and have better secondary stability.  The Falcon feels consistent as it is rolled from side to side and gives me a lot of confidence in messy ocean waters.
Speed - I don't have time trial numbers, only a feeling.  The boat feels fast for it's class against other similar boats that I have paddled.  I do use a GPS, but not a set course and my averages are just a tad faster in the Falcon.
Bucket - I don't use any seat padding and have never been uncomfortable.
Agility - I have only been in moderate downwind conditions to date, but the Falcon was nimble and connected bumps well.  
Falcon Surfski Brochure 

Please note that any surfski is available for pickup.  We will coordinate a pickup time and location at time of purchase. Shipping of sufskis is handled on a case by case basis.

Adding product to your cart

Choose class of product price, or
Use left/right arrows to navigate the slideshow or swipe left/right if using a mobile device